Solvent-Based Screen Printing Inks
Noristar PG
High glossy ink system for printing on PVC, polycarbonate, polystyrene, ABS and SAN
Get in touch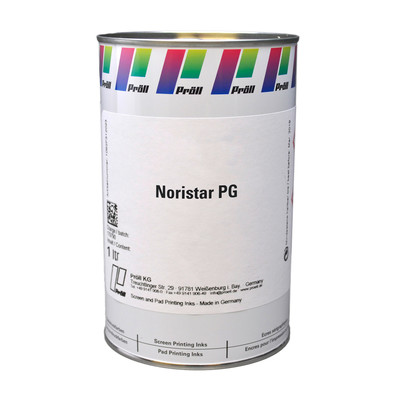 Area of Application and General Characteristics
High gloss screen printing ink to print on PVC, polycarbonate, polystyrene and styrene copolymers. The ink dries very fast.
After preliminary tests, Noristar PG may also be used on other thermoplastics such as rigid PVC, acrylics and polycarbonate. Prints with Noristar PG on thermoplastic materials withstand thermoforming.
Noristar PG is also suitable for cellulose materials such as paper, paperboard and cardboard. Preliminary tests are required for printing on glossy chromo papers particularly when printing overlapping colors. Noristar PG does constitutionally not contain any pigments based on toxic heavy metals (DIN EN 71, part 3).
Further information can be found in our technical data sheets in the Downloads section
PropertiesNoristar PG
Polypropylene pre-treated
General DownloadsSolvent-Based Screen Printing Inks