Solvent-Based Screen Printing InksPad Printing Inks
Norilit® U-SG
Norilit® U-SG is suitable for printing on metals, pre-treated polyester films, pre-treated polyolefins, polycarbonate, powder coated and lacquered metals.
Get in touch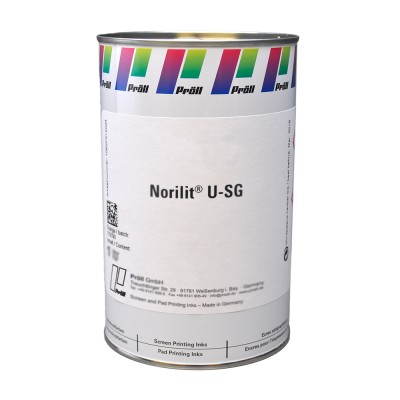 Area of Application and General Characteristics
Great advantage of the ink system Norilit® U-SG is the good adhesion to untreated polyester films. For that reason Norilit® U-SG is recommended for membrane switches, front plates and decorative films in the production of gadgets and instruments.
The ink films show excellent resistance to yellowing, household cleaners, oils, lubricants, fuels and alcoholic solutions. Norilit® U-SG resists 220 °C (428 °F) for a limited time (a few minutes).
Finish
Satin glossy
Further information can be found in our technical data sheets in the Downloads section
PropertiesNorilit® U-SG
Polypropylene pre-treated
ApplicationsNorilit® U-SG
General DownloadsSolvent-Based Screen Printing Inks
General DownloadsPad Printing Inks